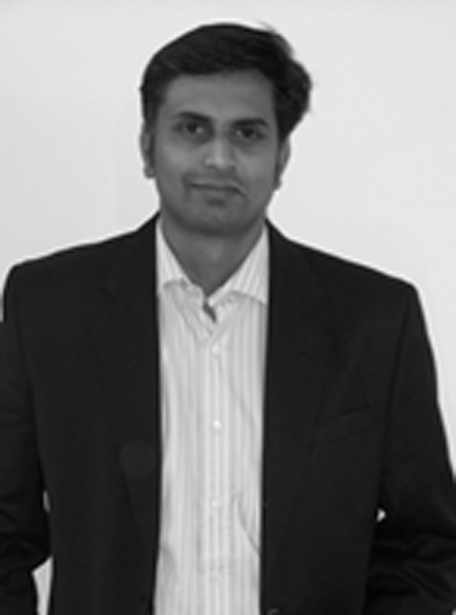 THE PRACTICE
ESTABLISHED IN 2008 BY KIRAN MOHAN , BRINGING TOGETHER A COMBINED EXPERIENCE OF COMMERCIAL PROJECTS AND RESIDENTIAL DEVELOPMENTS. STHIRA DESIGN'S WORK ARE NOT DRIVEN BY DESIGN "STYLE" BUT SEEK TO BE TIMELESS AND UNIQUE. SD OFFERS INTEGRATED DESIGN SERVICES FOR THE BUILT ENVIRONMENT, ENCOMPASSING MASTER PLANNING, ARCHITECTURAL, LANDSCAPE, INTERIOR, LIGHTING AND FURNITURE DESIGN.
LEVERAGING ON 15 YEARS OF EXPERIENCE OF INDUSTRY EXPERIENCE, KIRAN MOHAN SPEAR HEADS THE DESIGN DIRECTION OF STHIRA DESIGN WITH A STRONG NETWORK OF LIKEMINDED ASSOCIATES. COMBINING A UNIQUE MIX OF WIDE RANGE OF PROJECT EXPERIENCE WITH INTERNATIONAL DESIGN EXPERIENCE KIRAN MOHAN HAD LED THE WAY FOR COMPLETING VIVID RANGE OF COMMERCIAL, RESIDENTIAL AND RETAIL PROJECTS.
STHIRADESIGN'S DESIGN STRIVE FOR TRANQUILITY AND CALMNESS QUALIFIED BY SPACE, LIGHT AND STRUCTURAL ORDER. ITS ARCHITECTURE AND INTERIOR INTEGRATES LANDSCAPE WITH BLURRING DISTINCTION BETWEEN INTERIOR AND EXTERIORS. THE FIRM'S PROJECT DISPLAY SENSIBILITY TO THE INHERENT BEAUTY OF NATURAL MATERIALS EXPRESSED THROUGH CLARITY IN CONSTRUCTION DETAILS AND ELEMENTAL ARCHITECTURAL EXPRESSIONS.
DESIGN PHILOSOPHY
WE UNDERSTAND THAT EACH PROJECT HAS ITS UNIQUE NEEDS AND QUALITIES FROM WHICH INNOVATIVE AND FRESH IDEAS ARE REVEALED. THESE IDEAS ARE BORN OUT OF THE INTENSIVE PROCESS OF CREATION & CONTINUOUS REFINEMENT OF THOUGHTS AND STRUCTURE INTIMATELY CONNECTED TO SPACE, FUNCTION & CONTEXT. STHIRADESIGN BELIEVES THAT BEAUTY AND CLEVERNESS ARE INSEPARABLE IN EXCELLENT DESIGN, THE VALUE OF WHICH ENHANCES THE ENVIRONMENT IN WHICH WE WORK AND LIVE AND ULTIMATELY, ENRICHES THE HUMAN EXPERIENCE.WE STRIVE FOR SIMPLICITY IN THE DESIGN WHICH REFLECTS AN ARCHITECTURAL HONESTLY THAT FOCUSES ON THE SPATIAL EXPERIENCE.
KIRAN MOHAN I PRINCIPAL
KIRAN MOHAN OVER THE LAST 16 YEARS HAS BUILT A DISTINCTIVE AND PRODUCTIVE CAREER IN WHICH HE SPECIALIZED IN THE DESIGN OF CORPORATE INTERIORS ALONG WITH PROJECT MANAGEMENT AND ARCHITECTURAL PROJECTS.
GRADUATED IN 1996 FROM M.I.T MANIPAL, HAS DESIGN EXPERIENCE HANDLING PROJECTS LIKE THE DESIGN OF COMMERCIAL COMPLEXES, INSTITUTIONS, PRIVATE RESIDENCES AND LANDSCAPE PROJECTS.. HE WORKED FOR COUPLE OF MNC'S AND HAS OVER ONE MILLION SQ FT OF CORPORATE INTERIORS TO HIS CREDITS WHICH INCLUDES MANY PROMINENT PLAYERS IN THE IT INDUSTRY.
HE WORKED FOR A LOT OF MNC'S AND HAS OVER ONE MILLION SQ FT OF CORPORATE INTERIORS TO HIS CREDITS WHICH INCLUDES MANY PROMINENT PLAYERS IN THE IT INDUSTRY. HE JOINED US RETAIL GIANT AND HELPED IN SETTING UP THE ARCHITECTURAL TEAM. DURING HIS STINT HE WORKED CLOSELY WITH THE MINNEAPOLIS HQ TEAMS WHILE EXECUTING THE CONSTRUCTION DOCUMENTATION OF 10 STORES IN DIFFERENT REGIONS OF THE UNITED STATES. HERE HE GOT EXPOSED TO THE AMERICAN CONSTRUCTION INDUSTRY.HE WAS PART OF THE AWARD WINNING TEAM WHILE WORKING FOR GOOD EARTH FOR THE DESIGN COMPETITION OF INDOOR STADIUM FOR KANNUR DISTRICT SPORTS COUNCIL, KERALA AND KANCHIPURAM RAILWAY STATION, TAMILNADU.
CONSTANT FOCUS FOR DILIGENCE & ENTHUSIASM TO MAKE WORK FUN AND THE OVERALL PROCESS INTERESTING AND ENJOYABLE – THIS IS WHAT KIRAN STRONGLY BELIEVES AND DRIVES THE SAME IN ALL THEIR VENTURES.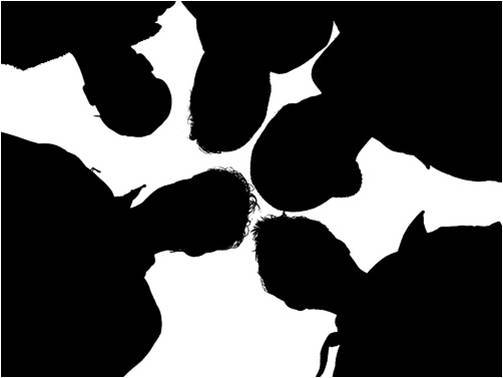 OUR TEAM
WE ASSOCIATE WITH LIKE MINDED PROFESSIONALS WITH WHOM WE SHARE SIMILAR PASSION FOR EXCELLENCE AND CONSIDER OUR TEAM'S COLLECTIVE POTENTIAL AND COMMITMENT AS OUR GREATEST STRENGTH
OUR CLIENTS GETS THE BEST OUT OF OUR TALENT AND EXPERIENCE THAT OUR TEAM BRINGS TO THE STUDIO